The lives of five Victoria Police officers who made the ultimate sacrifice in service have been commemorated as part of a hospital upgrade.
The Shepparton Memorial honors five men who lived in different times and circumstances but shared a connection to the area: Constable Victor Nelson, Senior Constable Ian Crilly, First Constable Ray Denman, L VA Agent Damian Eyre and VA Agent Steven Tynan.
A new isolation room in the emergency department will be named in memory of Constable Nelson and Senior Constable Crilly, who died almost 70 years apart.
In 1925, Constable Nelson was involved in an effort to rescue Shepparton man Frank Mahoney, who was badly burned when his hut caught fire on the riverbank.
The injured man refused to go to hospital and, for his safety, was forcibly taken away.
Constable Nelson was infected through contact with Mr Mahoney's septic burns, and the young officer died of skin and blood poisoning at Mooroopna Hospital, a day after Mr Mahoney's death .
In 1994, Senior Constable Crilly was driving in poor conditions on the Murray Valley Highway in Corryong, en route to installing speed camera.
The 37-year-old's vehicle slid as it navigated a bend, resulting in a fatal accident.
The Greater Shepparton branch of the Victoria Police Blue Ribbon Foundation and its statewide counterpart provided $250,000 in funding for the work of Goulburn Valley Health's emergency care services.
Family honor bond
The descendants of the five members of the Victoria Police Honors List still hold fond memories and, in some cases, continue their work.
Family members and representatives from Goulburn Valley Health, Victoria Police, the Blue Ribbon Foundation and its Shepparton branch gathered for a ribbon-cutting ceremony on Wednesday to launch the new hospital facilities and the police memorials.
Victoria Police Senior Constable Kerrie Bannan of Bendigo is Victor Nelson's great-great-granddaughter and one of three siblings to follow in his footsteps.
"I obviously never met him, but my dad was his great-grandson and talked about him a lot," she said.
"He never met him either, because he wasn't born when he died, but he told us a lot of the stories that his mother used to tell him.
"I was always very, very proud of my great-great-grandfather and felt it was a dream of mine to follow in his footsteps and serve and be a police officer – so that's what that I did."
His son, Australian Federal Police Senior Constable Nicholas Bannan, also draws inspiration from the life and death of his ancestor.
"Part of the story of how Victor Nelson and his fate was sealed is that as police officers we have an impartial obligation to uphold the law," he said.
"He was obligated to do something on behalf of another person who could not make decisions for themselves in a medical setting."
Senior Constable Bannan said there is an unbreakable bond between police and medical services.
"Having the opportunity to place Victor Nelson's memorial in a medical institution, in the place he served and protected, is a humble honor for him and his legacy."
Goulburn Valley Health's medical and critical care division operations manager, Kim Read, said there was a close link between the health services and the police.
"It's a very strong relationship, we work very closely together," she said.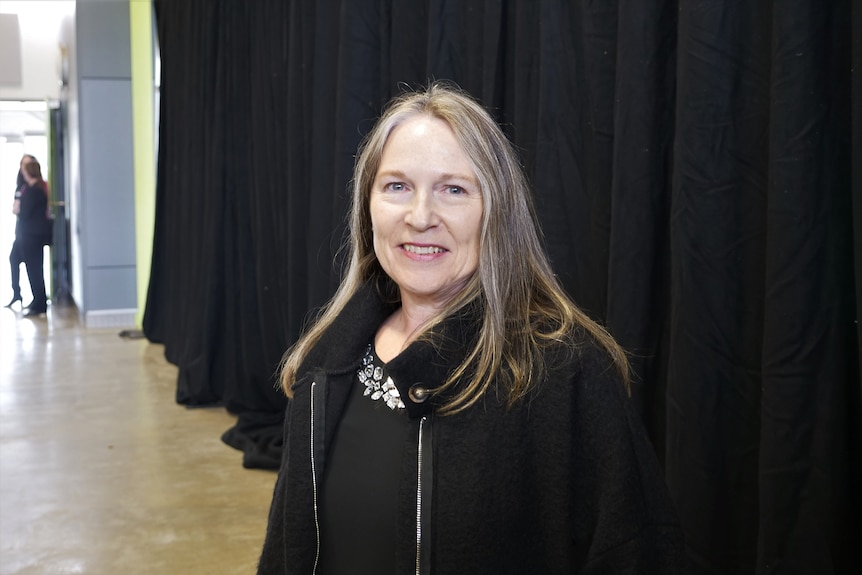 "We weren't going to be beaten"
The Eyre-Tynan Emergency Department and the Ray Denman Short Stay Unit are existing memorial projects at Goulburn Valley Health which have been redeveloped and repurposed as part of the hospital expansion.
First Constable Ray Denman was shot dead in Numurkah in 1964 while responding to a call from a woman who said her boyfriend, Kim Dean Christian, was knocking on her door with a shotgun.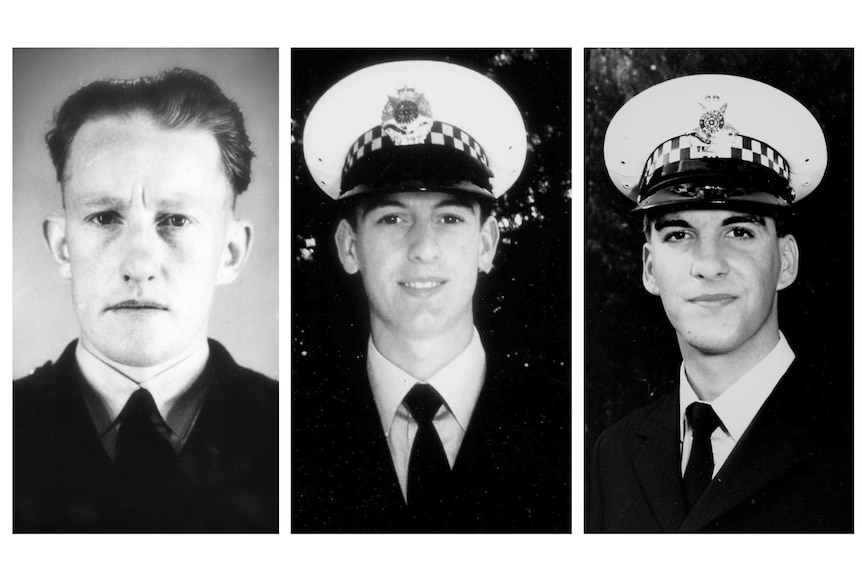 Constables Damian Eyre and Steven Tynan were shot dead in a 1988 South Yarra Police ambush where a group of offenders lured the couple with a report of a suspicious abandoned vehicle.
Daryl Eyre had been a member of Victoria Police for 13 years when his brother was killed.
"Bad luck 13," he said.
In the years that followed, Mr Eyre considered leaving the force and twice applied for jobs as a security manager in the private sector.
"I actually had them both, but then I thought not – for me, it was like giving in, you know," he said.
Their father, Frank Eyre APM, also continued his work as a well-known Victoria Police officer at Shepparton Station.
"We stayed despite everything that happened. We weren't going to be beaten."